Porto Marathon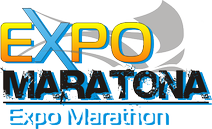 - Place of exhibition and conviviality dedicated to the world of running, where more than 18 000 visitors are annually awaited there.
It is also an opportunity to discover the other friendly races of the Porto Marathon (Running Portugal) and also to discuss with the professionals of the Running, who will give you the best advice and will present you the latest innovations.

- Race Packet Pick-Up:
The bibs are also removed from the Centro de Congressos de Alfandega do Porto. You will pick up your bib upon arrival and then visit and discuss with the exhibitors who have come especially for you.

If a runner cannot attend the expo, a friend or family member may pick up the packet with a copy of the runner's photo ID and bib number confirmation email.
---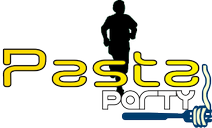 The Pasta Party will take place on November 3rd from 12:00 to 17:00.
The price of the access ticket to the pasta is 6 € proposed online at the time of registration.

The non-participants in the marathon will have to pay an entry fee of 8 €, only on the spot.
— Running Portugal
EXPO MARATHON PORTO 2022
The Village Expo Marathon will be held at the Centro de Congressos da Alfandega do Porto on 4 and 5 November, between 10:00 and 19:00.

This space is reserved to accommodate athletes arriving for a weekend of sport and leisure.
It is here that the bib numbers will be given and where participants will have all the information about the event and the distances it proposes.

In 2021, more than 15,000 visitors visited the Porto Marathon Expo, which is a real meeting place for fans of running. .
Race Expo Location
Maratona do Porto.
-The village Expo will also be and above all the place of obligatory passage for all runners
PORTO MARATHON
Run the Marathon of Porto and discover the charm of the city.
- Extra-sportive activities will give the village a convivial atmosphere:
WELCOME TO PORTO AND HIS MARATHON
Retain now the date of November 6, 2022.
ATTEND THE SHOWS OF THE LARGEST RUNNING BRANDS